Please Like:
In the age of cheap, quick-and-easy flights, why take the road less traveled?
Nowadays, it's not uncommon to hear about people who have gone around the world, visiting the far-flung reaches of the Amazon and then having a delectable Sunday brunch in Paris only a few days later. Most of the time, as George Clooney in Up in the Air proves, it's the rich and famous who are able to accomplish this feat.
Recently though, airline expansions have given more people access to cheaper flights, and the dream of traveling the world has become just that much easier to attain.
In a world where airlines are constantly offering discounted rates on both domestic and international flights, you might ask yourself why anyone still bothers with backpacking.
Graham Hughes made headlines a few years ago when he became the first man to travel to all the countries without ever taking a plane, but while the world followed closely through his website, many kept asking him, "why?"
The trip that would have taken months on commercial flights took him the better part of four years to complete, but Hughes maintains that backpacking across the world was the best idea he'd ever had.
When you're down on the ground, you experience the world as the locals experience it. Hours spent in long bus and train rides, hitchhiking and boarding cargo ships have helped Hughes appreciate the kindness of strangers and the beauty of different cultures.
All of this would have been lost had he simply hopped on a flight to the different islands of the Caribbean instead of taking small rowboats.
Cheap flights are often an illusion, most of these "cheap flights" can actually end up costing you more than you expected.
Taxes are often not quoted in prices, the flights don't come with check-in baggage, and rebooking and rescheduling the flights are more expensive than they would be had you purchased the tickets at regular rates.
But none of these costs compare to the experience you lose when you take a flight for a short-haul trip instead of backpacking.
Backpacking allows you to travel off the beaten path and explore areas that you could only dream of as you doze off in your short plane ride. As Hughes is keen to mention, backpacking is also an excellent way to discover your capabilities and capacities as an independent traveler, as well as build relationships with strangers and fellow backpackers.
Backpacking is not for those who want to rush in and out of garden cafes and luxury boutiques. Backpacking is for those who want to get out and experience the world and all it has to offer.
Sure, flights may be cheap, and a flight from the U.S. to Tunisia will set you back by a couple hundred dollars, but the experience of backpacking through the countryside and taking ferries will be priceless.
In the past few years, Tunisia was hardly recognized as a backpacking destination, often said to be geared towards groups of travelers on packaged holidays. This has, however, changed in the light of a renewed interest in backpacking, and Tunisia is now emerging as a great spot for backpackers.
What makes Tunisia such an incredible place for backpackers is their efficient public transport system. Local airline Tunis Air operates a number of domestic flights, yet these can be quite inconvenient, especially as the flights are always packed.
Luckily, there are several other modes of transportation available in Tunisia that can take you from city to city for a decent price.
The railway system has been improved, and most cars are now equipped with air conditioning, and there's even a buffet car. There are also various bus lines – including a state-owned bus line – that go through Tunisia.
These are much more affordable than other modes of transportation, and the buses have now become air conditioned as well, to help travelers deal with the stifling heat of Tunisia. Backpackers also have the option of taking taxis, but while fares are still cheaper than in more affluent parts of the globe, you always need to check if the meter is running, lest you end up being charged more than you should be.
But what exactly is there to do in the wonderful land of Tunisia?
Many people often dismiss Tunisia as a backpacking site because of its size, but the country is literally packed full of different cultural experiences and rich heritage sites.
Beginning right in the capital city of Tunis, backpackers can travel through the country and visit one historical monument after another.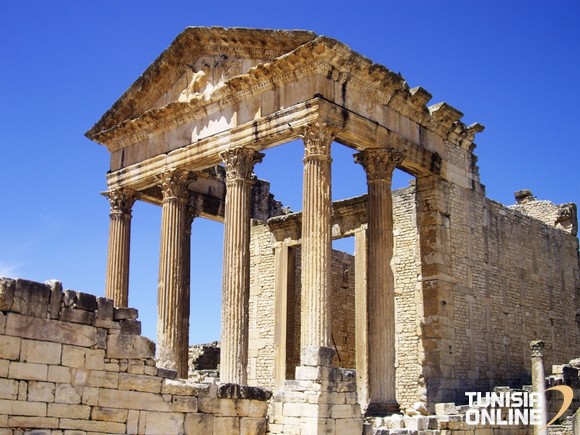 Because travelers will most likely arrive in Tunisia from the airport in Tunis, this is a great starting point for a backpacking adventure.
In Tunis, backpackers can visit the iconic Zitouna Mosque, and although non-Muslims are not allowed inside, the exterior of the mosque is still a sight to see. Backpackers can then travel to the Tourbet el-Bey, a huge mausoleum that houses the remains of most of the Husseinite court. From here, it's a short walk to the Cathedral of St. Vincent de Paul.
Afterwards, backpackers can visit the most popular tourist destination in all of Tunisia, Carthage. Although most of the ruins here have been scavenged to build other structures, those that remain are still wonderful pieces that speak of a time long forgotten.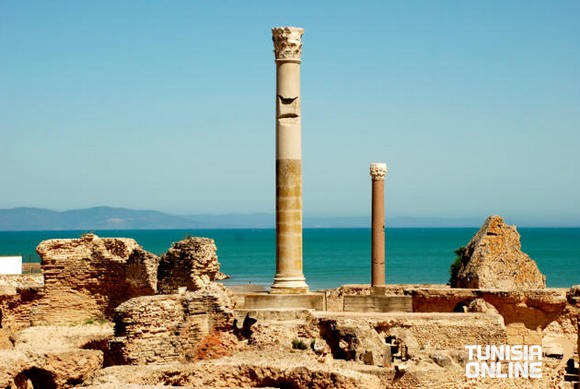 There is a huge Roman amphitheatre here, as well as the Sanctuary of Tophet, an old Carthaginian sacrificial site. This area is rife with folklore and legends, and backpackers who enjoy their own share of history will be thrilled to be in one of the richest historical sites in the world.
For those who want to get out of the crowded cities, the North-Western and Southern areas of Tunisia are a great destination, with oases, the dry salt lake, and beautiful ghorfas. Traveling to these places is sure to give you a great idea of what Tunisian life is like, and how locals go by their day-to-day tasks.
Comments
comments